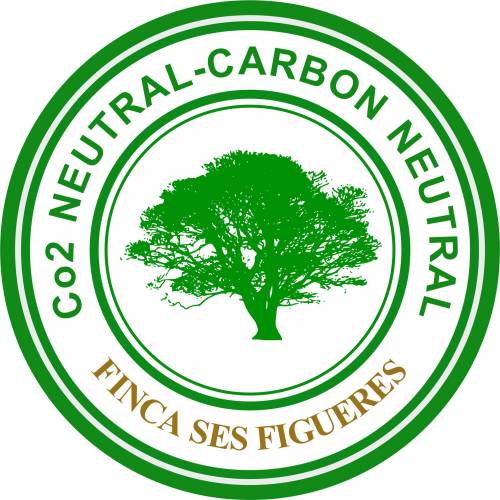 Finca Ses Figueres - Co2 neutral balance sheet
The operation of Finca Ses Figueres is CO2 neutral.
The soil cultivation of the 25.000qm large property is carried out by ploughing and mostly in permaculture. The dense plant population thus guarantees a naturally high amount of CO2 stored in the soil.
The electricity demand for the finca is obtained from wind power plants through the company Energy Nordic.
The produced CO2 quantity of approx. 8,66 to p.a. as well as the private flights are compensated by atmosfair:
Car journeys approx. 20,000 km p.a. =

2,41 to

Heating oil and fuel for garden machines approx. 1500 litres p.a. =

3,81 to

Butane gas for kitchen and heating approx. 1600 litres p.a. =

2,44 to
Organic farming
The management of Finca Ses Figueres is largely ecological.
There are 2 own wells, the further water demand is covered by the local, private water supplier. The fertilization takes place with horse manure and natural fertilizer. The waste water is discharged into our own septic tanks, the household waste is disposed of separately by the municipal waste disposal company.
The precipitation water is collected in a rainwater cistern and seeps into the ground. Heavy rainfall flows into the neighbouring Torrent des Cocons.